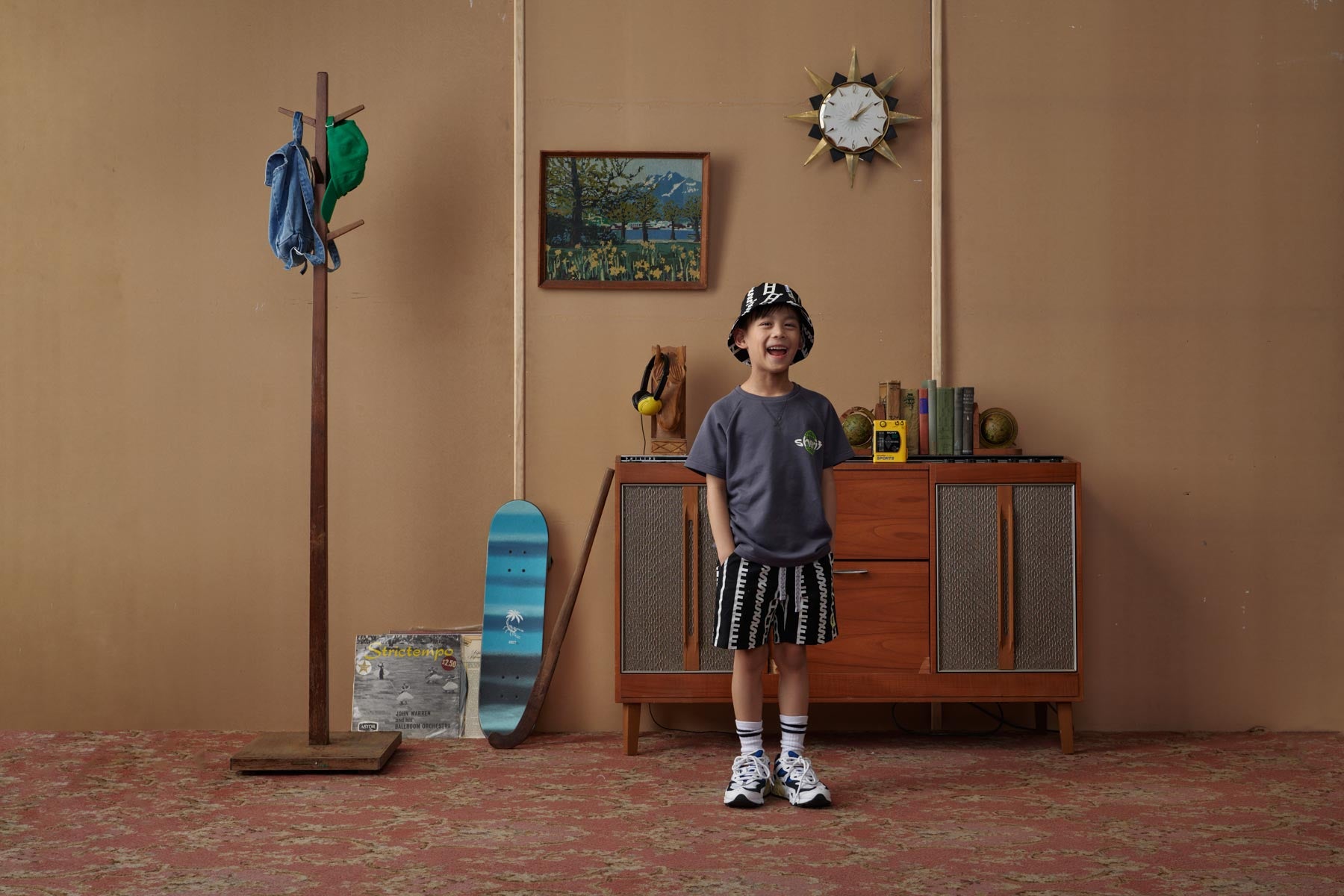 Who
Sherif is a smart streetwear brand for kids who want to be comfortable without losing an ounce of cool.
Our Community Is
Children ages between 3 and 14 who don't see clothes as having a gender and really just want to be comfortable, in their skin AND their clothes.
Multi-column
WHAT
Sherif is small-run, affordable, and most of all, wearable everyday everywhere clothing for kids.  We pick the softest fabrics and custom design all our own prints so that you can pick a Sherif kid a mile off.  Our shapes are intentionally slouchy, and we love them being worn oversized, not only for product longevity but because it just looks so good!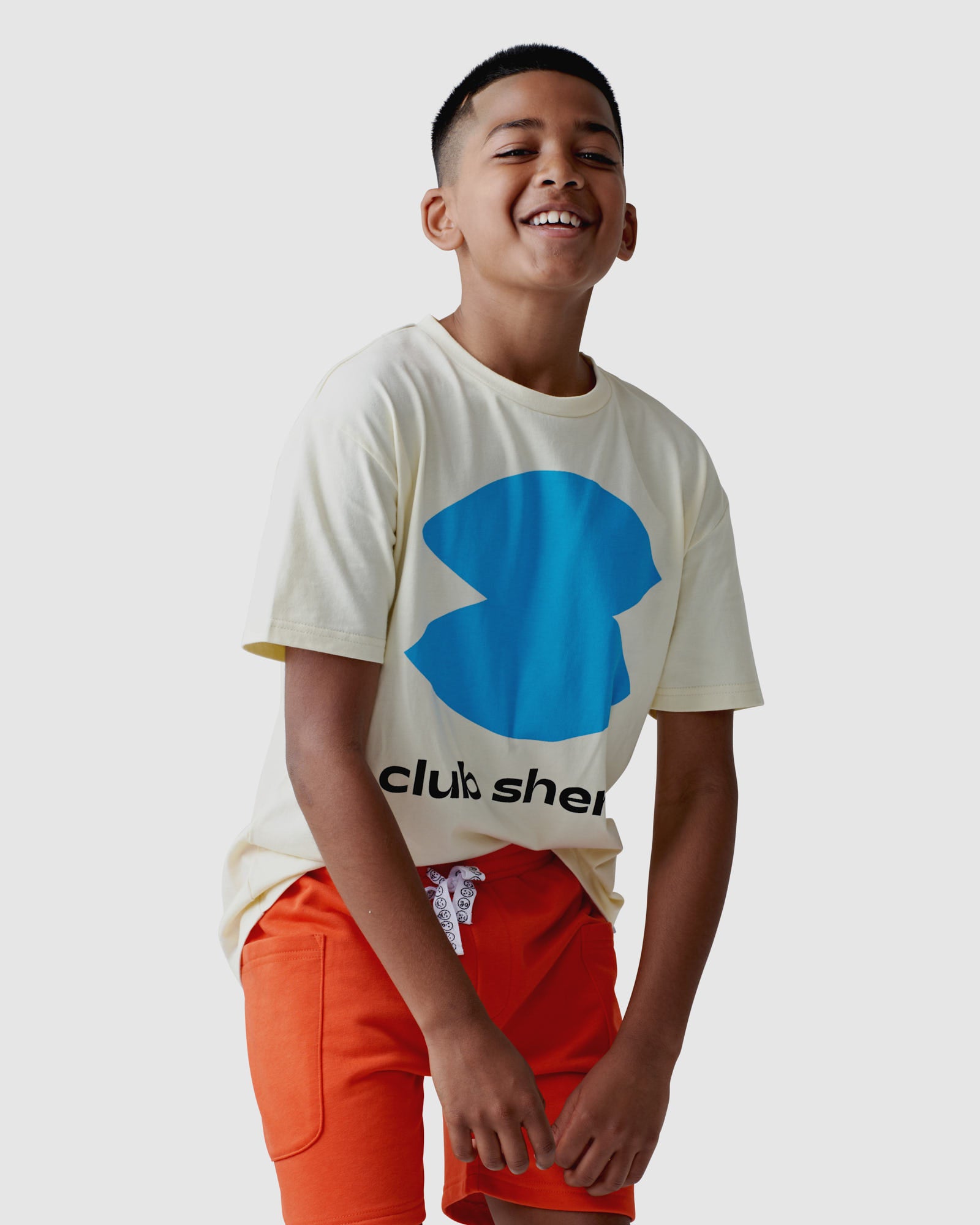 WHY
Why does the world need yet another kids brand?  We asked ourselves this too.  What gave us the answer YES was that we just couldn't find what we were looking for.  Our kids didn't want fussy clothes, or slogans, or references to when their parents grew up.  And they DEFINITELY didn't want anything that the market had decided was for a GIRL or a BOY, they just wanted something in between.  So, a gender blind, super comfy, kid approved brand was created.  
We also get that big kids are currently missing out on all the fun, with a great big hole in this market, which is why we go up to size 14.
HOW
Sherif understands that easy-wear is and always will be the way to go.  Sherif designs clothes that allow kids to feel in control of their own story – they want to be discovering, creating, forging their own path.  Life is an adventure and kids are ready to make their own mark.
Our How We Play Policy
This policy represents what is at the very core of Sherif. Before the pressures of responsibility, societal expectations, or just plain growing up, there is an innate compassion, kindness and love in children, unhindered and open.  A curiosity and bravery to ask questions and discover.  A powerful capacity for invention and creativity.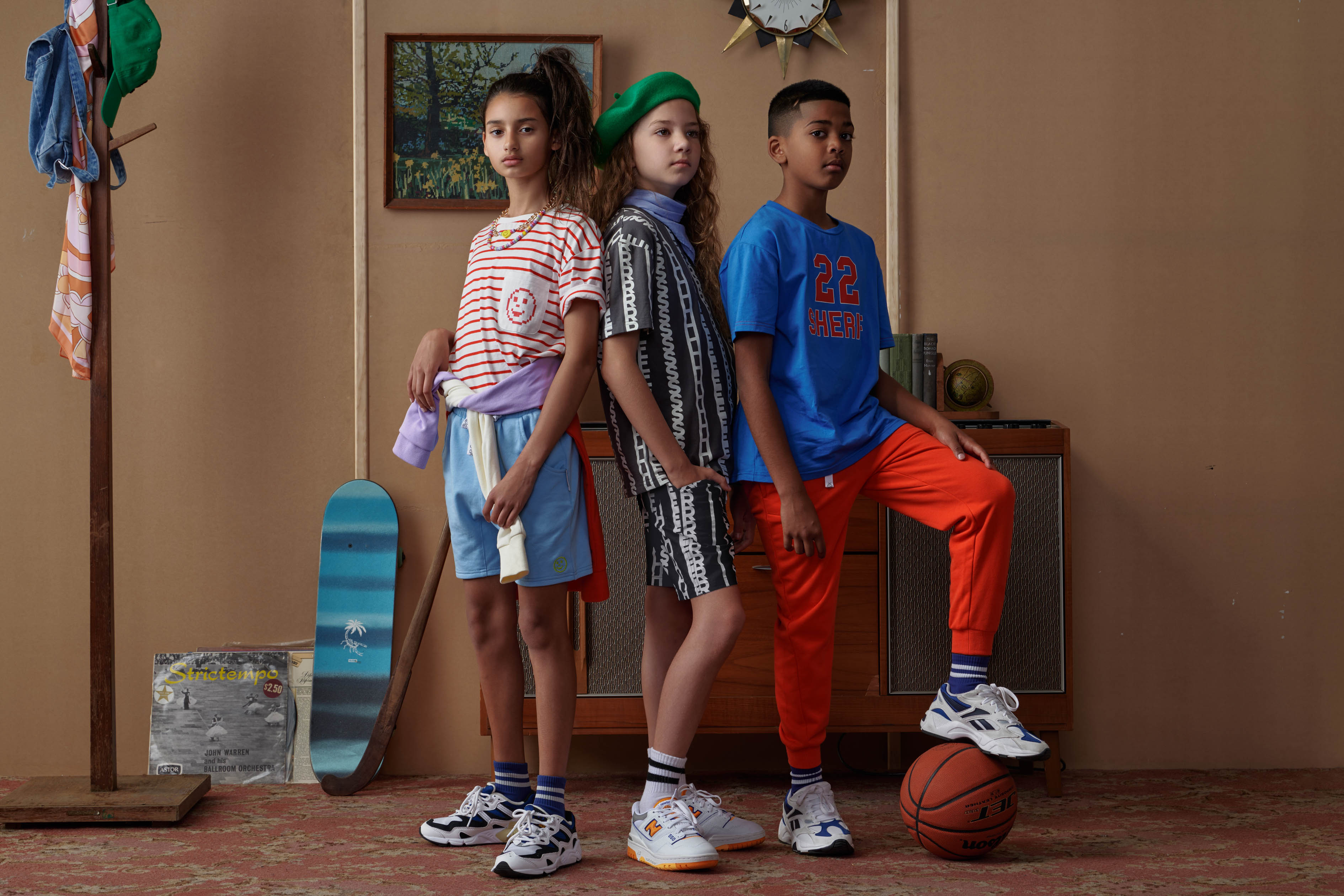 OUR FIVE DIRECTIVES ARE
CURIOSITY: Always asking why, forever wanting to know more, to discover and understand.
LAUGHTER: Unbridled, infectious, and musical; side-aching, tear-streaming, lost-in-giggles.
COURAGE: To explore, to try, to learn, to be optimistic about the future.

IMAGINATION: Creating worlds, inventing, and making and doing, dreaming of an unlimited and positive future, where anything is possible.
LOVE: For the planet, for each other.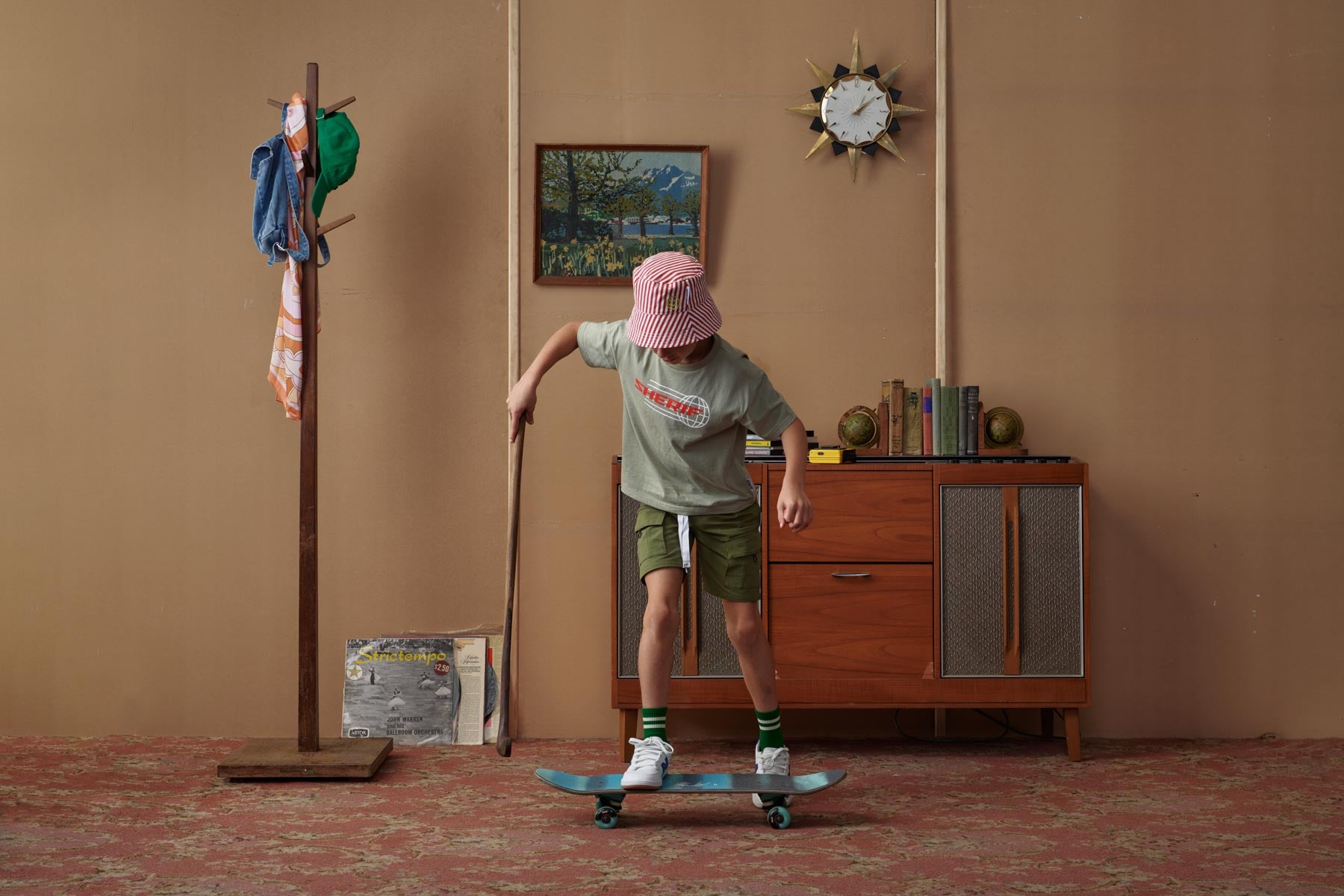 Sherif is ...
a little preppy, a little sporty, a lot cool. Sherif will never, ever have a tutu or anything with a dinosaur on it in it's range. We believe in comfort, colour and cool.